Top 5 tourist attractions and sights of Java
Java has many wonderful spots to visit. It has both cultural and historical highlights. And besides that it also has an enchanting natural beauty. Below is a list of the five most popular tourist attractions on the island Java. Of course, your private driver can show you these and other tourist attractions during your trip to Java.
1. Borobudur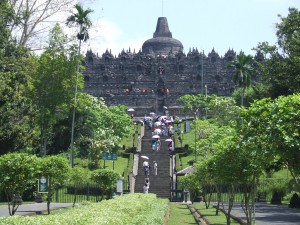 About 25 miles northwest of Yogyakarta near the city of Magelang is the worldfamous Borobudur Temple, the most popular tourist attraction in Indonesia. The Borobudur (literally: "the temple of Buddha on the mountain") – built in 9th century – is regarded as the largest Buddhist sanctuary in the world.
Click here for more information on the Borobudur
2. Prambanan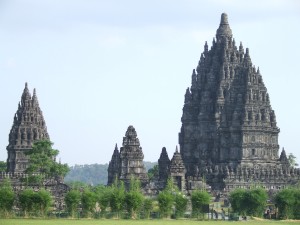 Prambanan (aka Lara Jonggrang) is after the Borobudur the most famous attraction of Java. This masterpiece of Hindu culture is located just less than 12 miles northeast of the city of Yogyakarta on the boundary with Central-Java. Prambanan was built in 9th century and is the largest Hindu temple complex in the country.
Click here for more information on the Prambanan
3. Mount Bromo volcano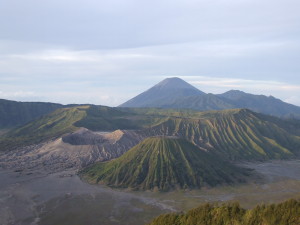 A visit to the Mount Bromo volcano is seen by many as one of the absolute highlights of a Java trip. Bromo is unique because of its location in a vast sea of sand – Tengger Sand Sea – from 8 to 10 kilometers at an altitude of 2100 meters. The sunrise at Bromo is truly breathtaking and is regarded as an unforgettable experience.
Click here for more information on the Bromo volcano
4. Yogyakarta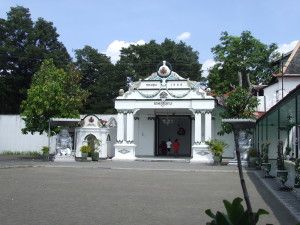 The vibrant and atmospheric Yogyakarta is the cultural heart of Java. If there is one city where you can taste the Javanese culture then it's in Yogya. With the support of the sultans artistic expressions in all areas have boomed here. That added to the many historical and natural attractions in and out of town make Yogya an absolute must-see.
Click here for more information on Yogyakarta
5. Dieng Plateau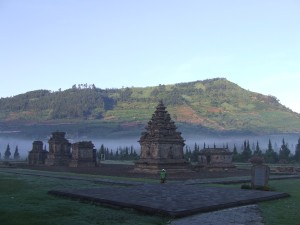 Dieng Plateau is a large volcanic plateau at 2000 meters. An enchanting scenery including the Telaga Warna, a turquoise sulfur lake and the Arjuna temples, the oldest Hindu temple complex in Java. On the plateau in various places still volcanic activity can be observed as there is the Kawah Sikidang, a crater that is to approach up to several meters.
Click here for more information on the Dieng Plateau