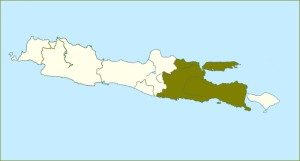 East Java, with a population of 37.5 million on an area of almost 48 thousand square kilometers is for Javanese concepts relatively uncrowded. The capital and administrative center is Surabaya on the northeastern coast of the island. It's with four million inhabitants the largest city in East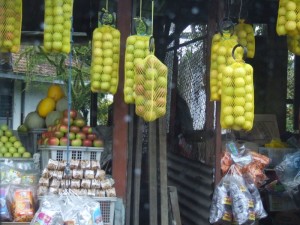 Java. The city has not only an important port, but also as an industrial center of great significance for the Indonesian economy. Other major cities in East Java are Malang (in the colonial era very popular to the Dutch), Kediri and the on the extreme eastern point located city of Banyuwangi.
East Java has to offer the visitor attractions of various kinds. Historical temples like the Singosari Temple, beautiful landscapes and pristine vistas. The landscape in the interior is dominated by a series of spectacular smoking volcanoes. Volcanoes such as Mount Bromo, which is located in perhaps the most beautiful volcanic landscape in the world. Or Semeru, with its 3676 meters the highest mountain in Java. And do not forget the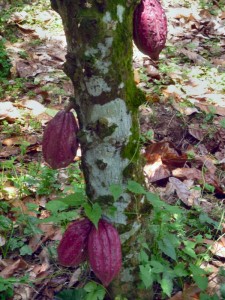 Kawah Ijen volcano in the East with its one kilometer wide brilliant turquoise blue colored acid crater lake.
And precisely the volcanic activity in this area has created fertile lands in East-Java. Due to this volcanic activity there are a lot of plantations in this area. Cocoa, coffee, tobacco, sugar cane and rubber plantations and numerous rice fields are found here.
Blitar, a city in the south of East Java, deserves special mention, because here is where Sukarno, the first president of Indonesia, grew up and is buried. The tomb and its monument can be found in the village of Bendogent, two kilometers northeast of Blitar. The former home of Sukarno, a mile outside the city center, is a museum now.